E-Guitar with three singlecoil and glued neck
Body – Top: flamed maple – French-Polish
Body- Back : Korina/Mahagony – French-Polish
Neck: Maple, – French Polish
All finishing's are polished and very thin!
Fingerboard/Griffbrett: Ebony
Compound Radius: 12 inch – Character modern
Nuts: Black Angus Horn compensated, 4,38 cm
Tuner: Tronical Autotune System – Hamburg
Alternative Tuner possible
Brigde: Schaller STM Rollerbrigde
Silver, 5,4 cm
Tailpiece: designed by Setrie
Measure: 25,5 Zoll / 64,8 cm
Electronic & Wireing:
The BM1 is equipped with three singlecoils BM1, developed and hand wound by Setrie.
The BM1 has a volume poti, a 5 Way switch and a ton poti with a Push Push switch, which switch's between a 60ty tonblend for the bridge pickup and 50ty tonblend for all pickup. The BM1 has an additional super switch to bring special pickup windings in action.
The copyright of all Setrie guitars lies with Gerd Senftleben, including this publication, photos and texts, exclusively the following products: Schaller STM, Sperzel mechanics. The use, copying and duplication of this publication is only permitted with the permission of Gerd Senftleben.
© 2021, Gerd Senftleben, All Rights Reserved, Trier Germany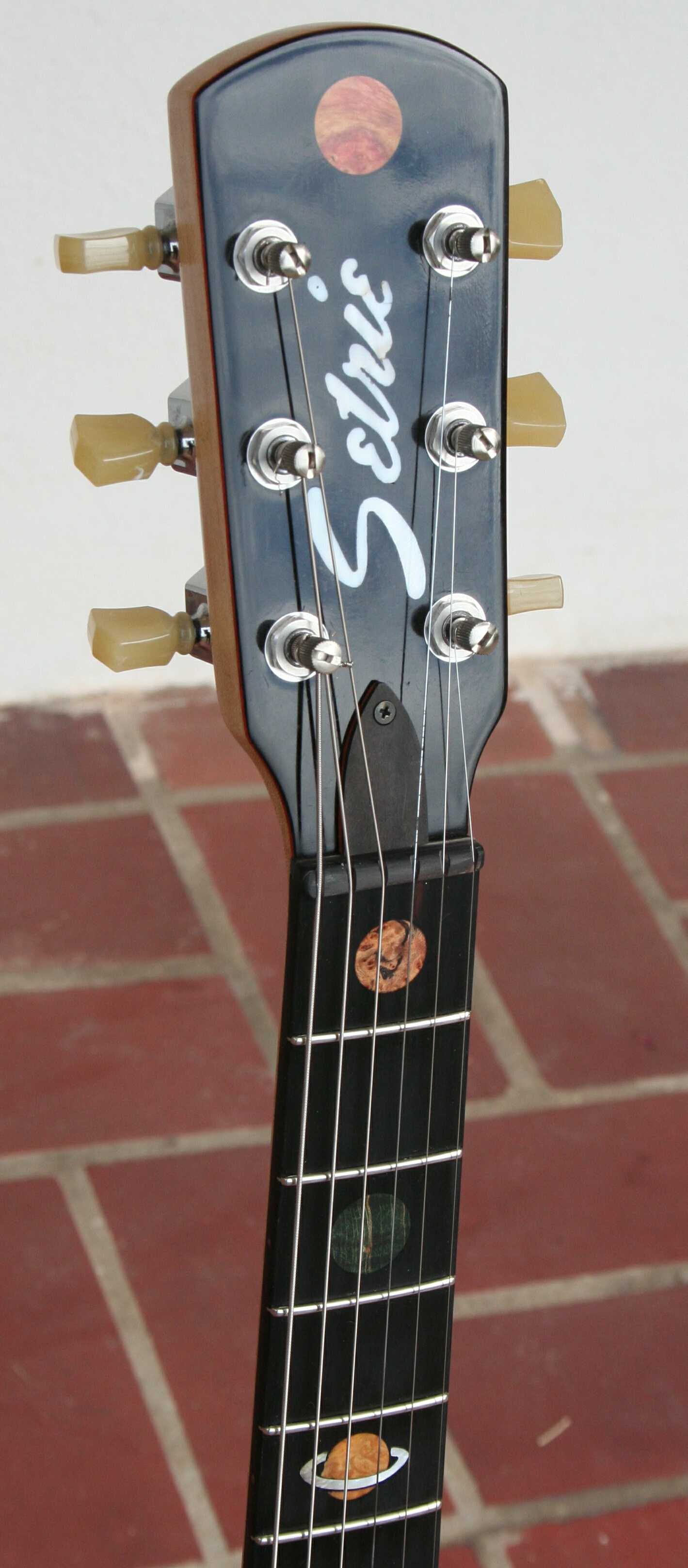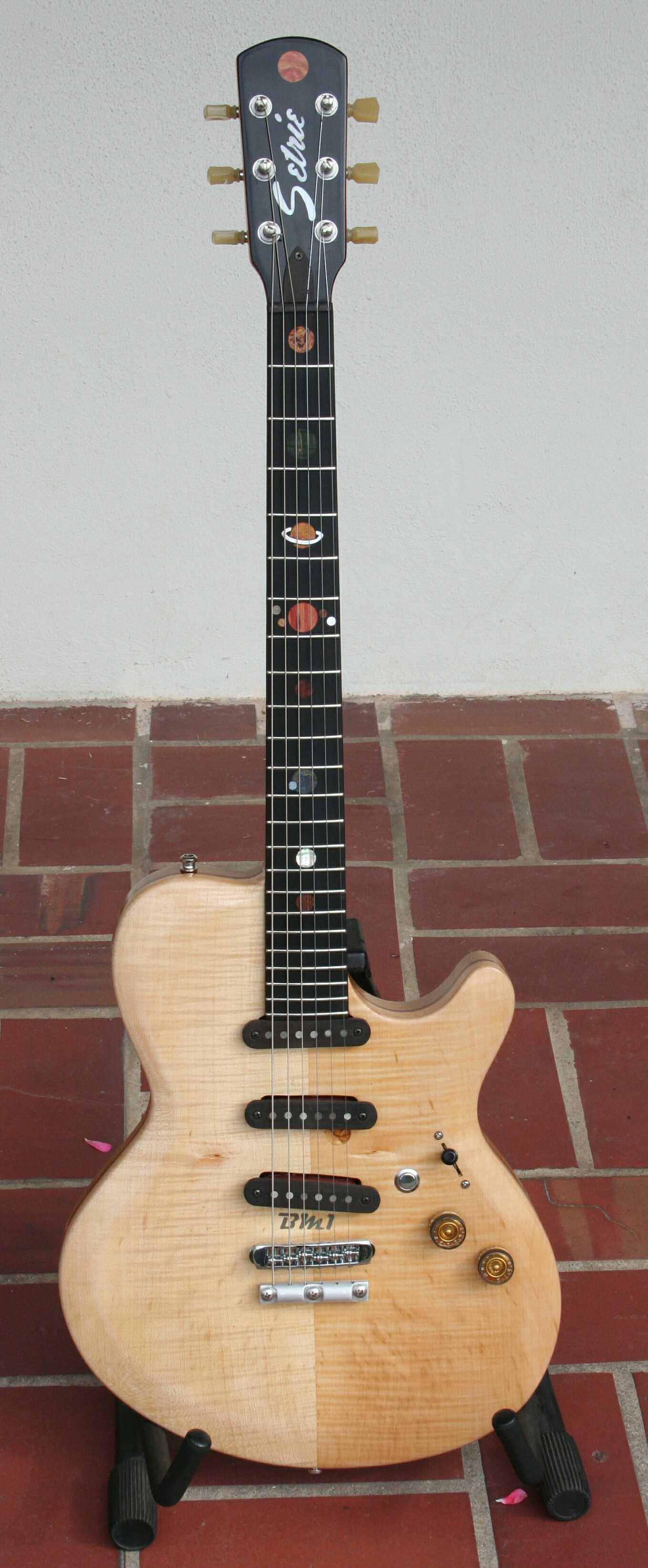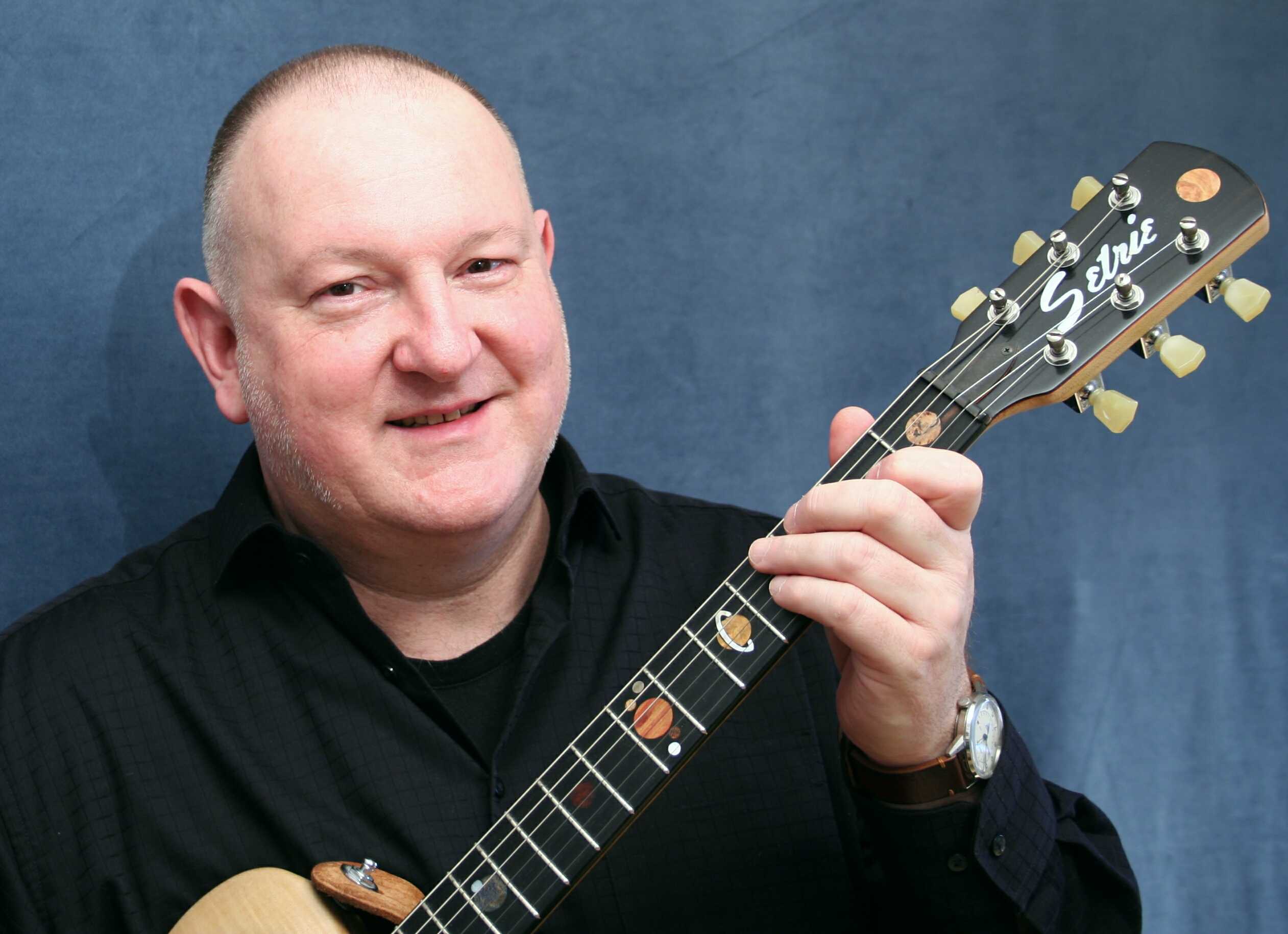 Guitars only