I like to fix some points on this place, because of the fallacy and legends in the guitar scene:
Each guitar has strings, which began to swing because of striking them. The strings are hold by a construction mainly of wood and other materials. The strings and this construction constitute a swinging system influencing each other: the string because of the size and material, the construction because of architecture and material. The construction is not able to produce a frequency, which the string is not delivering and the string is not able to swing in a frequency the construction absorbs. This is true for all kind of guitars.
Not till then the amplification come into play.
Pickups are able to reproduce the frequency the swinging system is delivery.
The quality of the wood is the most important parameter for the sound of a guitar made of wood. A good guitar is able to getting better with a good pickup, but can also been ruined by a wrong pickup. A bad guitar is not able to get better with the best pickup, because a missing frequency cannot be added by a pickup. Whereupon the classification good guitar or bad guitar is depending on the style and the music you want to play!
I never learned guitar building at a school, only by repairing guitars and try and error. Every guitar I build I use to complete before finishing to see what's wrong and to make it perfect. I was very surprised how many of the sound are damage by a lacquer. Hence I work at the beginning only with French polish, which adds good things to the sound of the instruments. But French polish has not "Rock'n'Roll strength" and the guitars are getting a strong use after a short time. After studying the workbook of the master of guitar building Mr. Weisgerber I have found a recipe for an Oil- Olibanum polish, which is much better for Rock'n'Roll use. So I like to use French polish for the first layers and the Oil polish for the last finish.
As alternative to French polish and Oil finish a very thin Nitro-Cellulose finish is possible. The working process is the same like French polish. The Burst Variations of the old 58' and 59' aged colors are done just as French polish.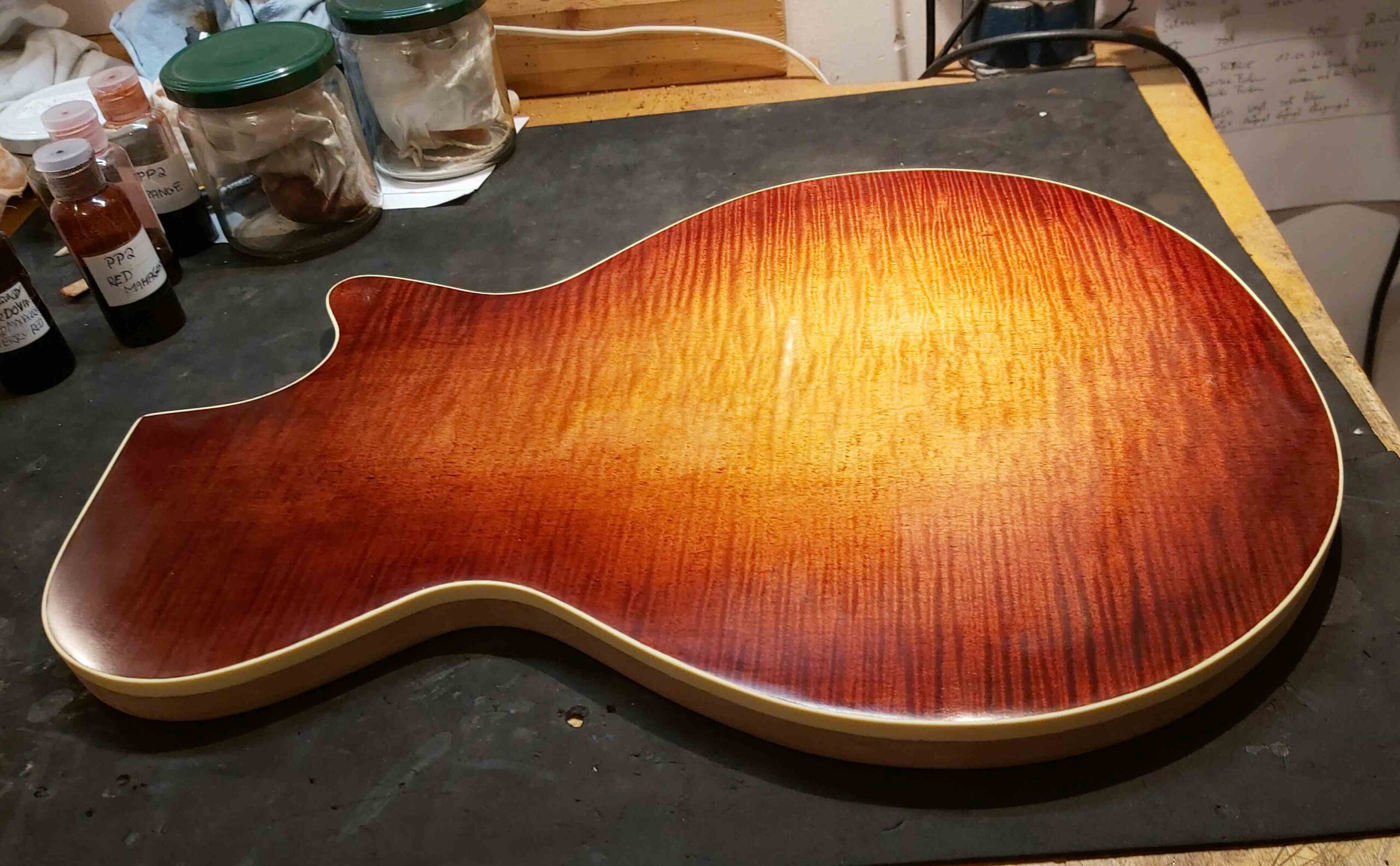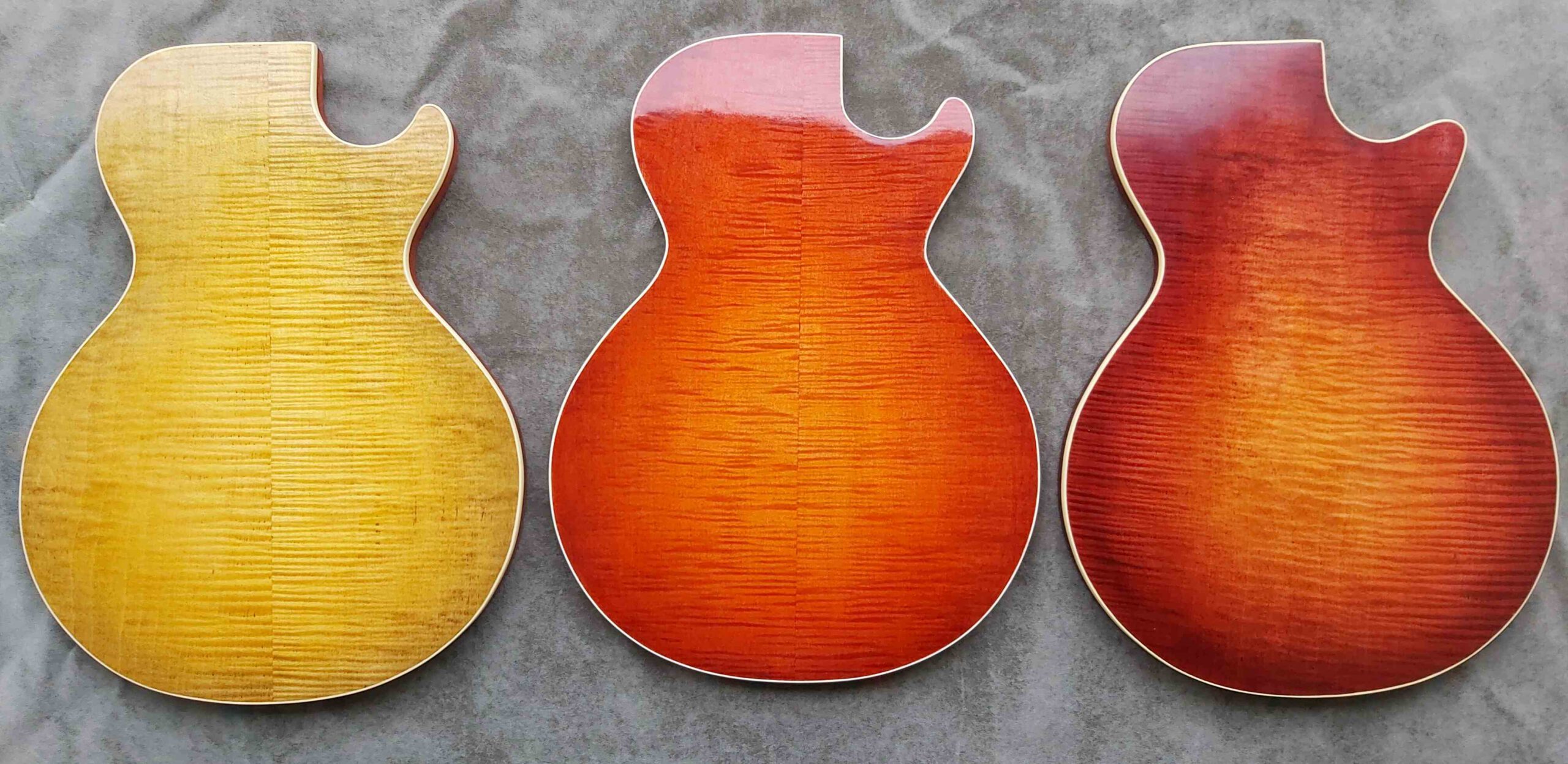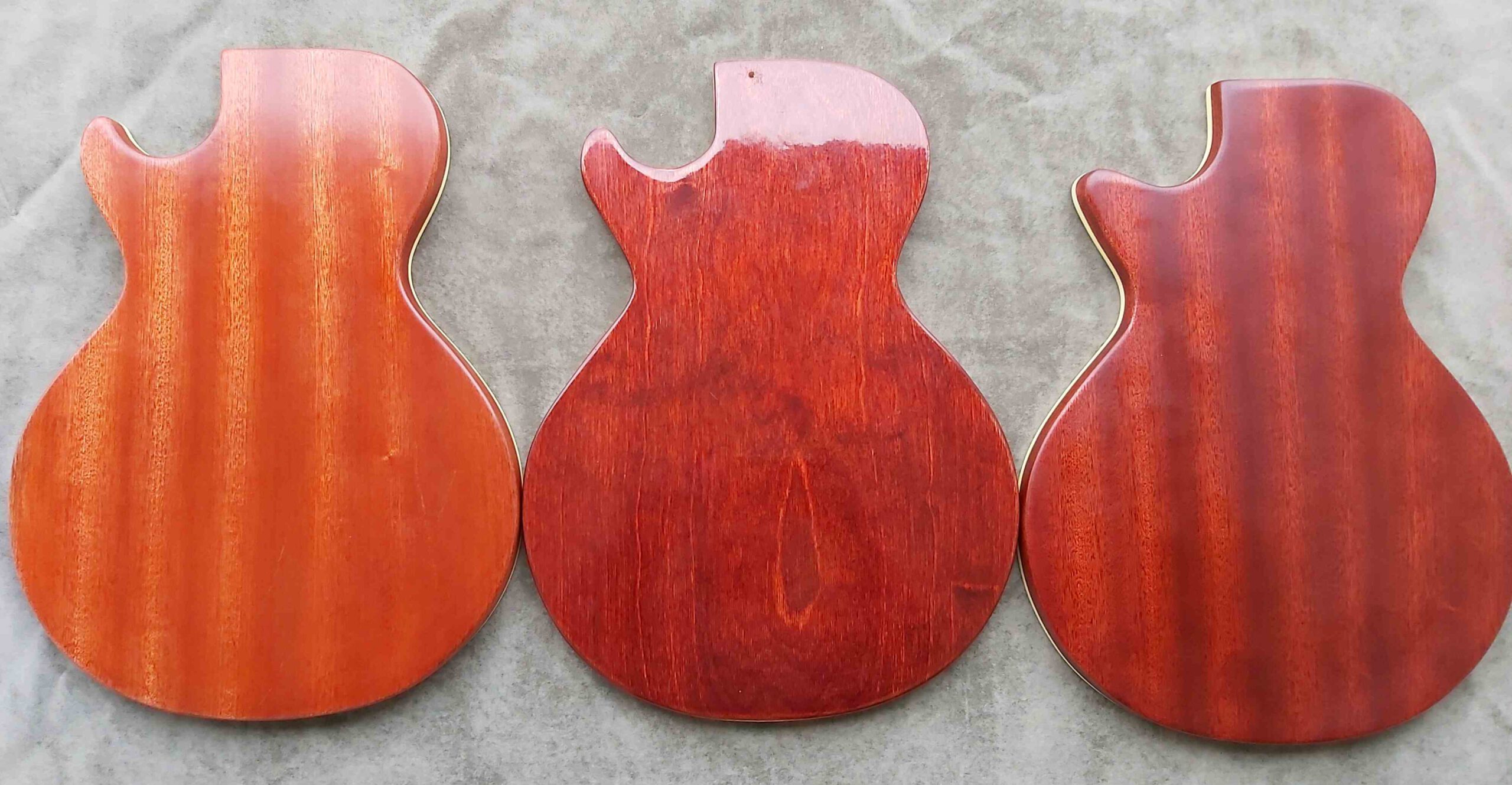 The copyright of all Setrie guitars lies with Gerd Senftleben, including this publication, photos and texts, exclusively the following products: Schaller STM, Sperzel mechanics. The use, copying and duplication of this publication is only permitted with the permission of Gerd Senftleben.
© 2021, Gerd Senftleben, All Rights Reserved, Trier Germany